10 things to look for in a great lending consultant
Posted by Mark Attard on 27 May 2016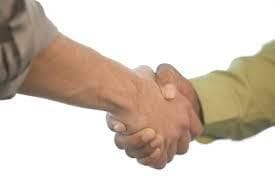 The Right Fit for You
We get it, it's your life, your future and the future of those you love and care for. As advisors, what your financial goals are and what your money means to you is important to us. That why our mission is striving to help you achieve happiness.
There are many different firms and advisors all seeking you as a client. You need help, but who do you choose? Our industry varies considerably in advisor credentials, experience, compensation and fees. All this needs to be considered. But, ultimately, you have to choose someone you trust and someone who connects with you.
As an lending consultant, I'll often receive requests to look at investment portfolios from other firms and offer a second opinion. In a recent example, the portfolio looked great at first glance promising high returns and a track record of solid performance. But, after bringing in a team to dig a little deeper, we discovered that the client wasn't being told the whole story.
To start with, the portfolio was too aggressive for this individual. The performance, although good, had a very high risk of volatility for the return that it was providing. Plus, hiden fees meant the total fees were more than triple what FinancePath clients would pay. Put simply, the advisor received higher commissions on certain high risk/return investments, and this created unnecessary risk for the client. The offer was in the advisor's best interest, not the client's.
So, how do you avoid these types of experiences? Firstly, take your time and be comfortable with your decision. After all, choosing the right advisor could be one of the most important life decisions you will make. To help, here are 10 things to look for in a great lending consultant or advisor:
1. Their definition of success
Look for an advisor whose actions illustrate that they define success as a long-term relationship with you and your family, rather than commissions from quick transactions. A good test of this is their willingness to be accountable if something goes wrong.
2. Time and availability
An advisor should allocate time and build a strong team around them to allow for meaningful ongoing contact with you, your family and even your accountant! They listen to your concerns and fears, and they have the energy to find a way to get things done for you.
3. Transparency
You need an advisor who implements your plan using investment products with transparent costs, risks and payoffs. Ask how fees are charged. Upfront? Back-end loaded? Annually? Remember, they won't fear you asking for a second opinion if their approach is sound.
4. integrity
A great advisor talks openly about how they are compensated and why they feel the fees are a good long-term value for clients. Choose an advisor that lives their professional and personal life with integrity.
5. They know their stuff
Use an advisor with a solid technical background from post-secondary study, continuing education and specialist designations in fields such as financial planning.
6. They accept when they don't know everything
Find an advisor who is sufficiently confident and humble to accept that no one can be all things, to all investors, at all stages in life. This means they will be comfortable to bring in other experts if neccessary such as a trust and estate expert or an investment counsellor specialising in topics relevant to wealthy Albertans.
7. Speaking your language
For the best results, look for an advisor who has the emotional intelligence and adaptability to communicate with you and your family in a way that's understandable and enjoyable. They might not be your best friend, but they will earn your trust.
8. High ambitions
Your advisor should make your client experience unique. They will look for opportunities to 'wow' you and make you want to share how great your client experience is.
9. They share your values
If your advisor has similar values, it will make the journey more enjoyable and give you confidence that they act according to the way you would like to be treated. See FinancePath Values.
10. Putting you first
Your advisor should always put your interests first. This means accommodating your needs, be it seeing you after hours, via skype or making other arrangements so that the process is as easy as possible for you. See our lending and property process.

Author:
Mark Attard
About: With more than 15-years experience in the finance and property industry, now it's time to grow our business even further. So that we can help you - no matter what stage of life you're at or where in Australia you live.
Connect via:
LinkedIn