I Want To Buy My First Home
Feeling overwhelmed about buying your first home? With the right advice it can be the most exciting time of your life.
Meet Clare and Ben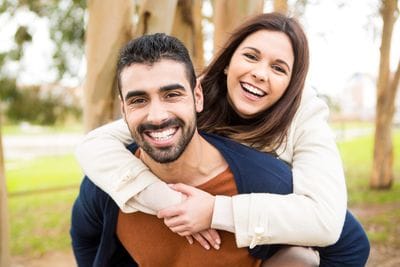 First home buyers looking for a two-bedroom flat in St Kilda.
"We met at university and have been living together ever since. We've just got back from travelling overseas and we're still paying off our student loans.
But, it's time to start settling down!
With a bit of help from our families we've managed to put aside a deposit for a small flat.
We've got separate bank accounts, but we sometimes wonder whether it would make sense to pool our resources!"
What they need
Clare and Ben have no relationship with the bank, but they need to apply for a mortgage (and insurance) to buy their first home.
How FinancePath can help
Firstly, it's important for Clare and Ben to work out if they have the same financial aspirations. Here's how we help couples' align financial goals.
They can start by being on the same page and understanding their money personality profile.
It's then important to focus on your numbers, then the property. Most people do this backwards.
Our 7-Step Lending Process will help Clare and Ben understand how much they should borrow. It's about developing a lending strategy that will help them buy their first home, but also allow them to continue enjoying their young and active lives.

First Home Buyer eBook
Download free copy of our easy guide to buying your first home here.