Scared to invest in property? These 5 tips will help
Posted by Mark Attard on 30 August 2016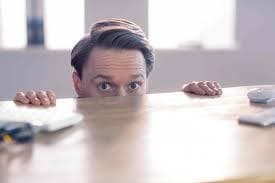 Learn how to overcome your fear of investing.
If you're reading this blog, chances are you're giving some serious consideration to investing in property to help build your wealth and improve your financial security.
After all, you've probably heard about the advantages of owning an investment property such as the tax deductions, having a tenant pay off the mortgage for you, and the fact that property values in Australia double on average every seven to 10 years.
But, you've still got some major reservations, right? Things like:

BUYING AND SELLING COSTS
You're right. There are added expenses when buying a property versus shares, for example. You will need a deposit of 20 per cent of the purchase price to avoid paying mortgage insurance, and then there's stamp duty, legal fees, building and pest inspections to consider.
MANAGING MAINTENANCE
Sure, even if you buy a new property, maintenance issues can crop up. And, if you invest in property that's older you can expect to accumulate costs for anything from major repairs such plumbing or electrical works through to replacing door handles or locks. That's why it's worth factoring in an allowance of around 1.5 per cent of the purchase price for maintenance.
TROUBLESOME TENANTS
Let's face it, bad tenants can cost you, even if you have decent landlord insurance. And remember, they have rights too you can't just evict them if you're not happy. What's more, tenants can make changes to the property such as painting or changing fixtures without telling you.
BUT, there are ways to prepare for (and overcome) these common fears if you want to invest in property and ultimately build your wealth. Here's how.
1. Know your motivations
Write down your clear motivations for wanting to invest in property, including what a positive outcome would mean for you. Successful investors have a strong and clear purpose and it drives them to push past their fears and the challenges that they face, especially at the start of their investing journey.
2. Understand what's holding you back
List all of your fears relating to investing. Be honest with yourself and your lending consultant. For example, if you're worried that you won't be able to make the repayments, write it down. This will help when it comes to securing the right lending strategy for your needs. Because everyone's finance path is different!
3. Find out the worst case scenario
Understand what your worst case scenario is. For example, is it not having a tenant for two months? Or the property dropping in value by 10% one year? Work out what financial impact these scenarios would have and then do your property research to understand the likelihood of it actually happening. Do this and we guarantee you will make better property investment decisions and make the most of many more opportunities to come.
4. Mitigate these risks
List all the things you can do to minimise the impact of your worst case scenario. Speaking with a lending consultant who specialises in property investment is a great place to start. Look for someone who can review your end-to-end financial position and your borrowing capacity, plus help you plan your investment, determine your best buying strategy, research the market, explain your tax position and even negotiate with agents on your behalf.
5. Get your finances in order
Once you know if property investment is a smart money management decision for you, get your pre-approval and start house hunting!
If you're ready to invest in property, check out our free eBook How to Buy an Investment Property: a step by step guide to investing in Australia.

Author:
Mark Attard
About: With more than 15-years experience in the finance and property industry, now it's time to grow our business even further. So that we can help you - no matter what stage of life you're at or where in Australia you live.
Connect via:
LinkedIn