Lower interest rates = competitive home loan
Posted by Mark Attard on 11 July 2019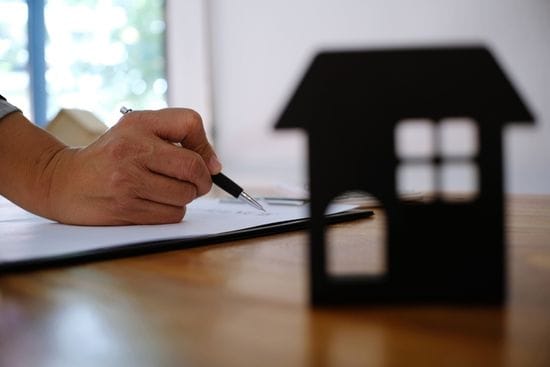 Great news for homeowners and property buyers this month. Home loan interest rates have fallen again. If you're in the market for a home or want to invest in property, now is a good time get pre-approval on a competitive home loan.
Interest rate news
At its July meeting, the Reserve Bank of Australia (RBA) decided to cut the official cash rate for the second month in a row, bringing it to just 1% p.a. a new historical low. Many analysts agree there will likely be at least one more RBA rate cut this year, which would bring the official cash rate to just 0.75% p.a. and some are predicting it may even fall as low as 0.5% p.a.
Borrower rates now vary between the low 3% range through to the low 4% range depending upon the purpose of the borrowing and the type of repayment.
Home value movements
During June, Melbourne and Sydney both recorded slight home value increases for the first time since 2017 and Hobart also showed an increase. However, national property values dipped by 0.2% on average across the month, and there were sharp falls in Brisbane, Adelaide, Perth and Canberra, which could be an indicator that the property market correction is not quite over yet.
It seems likely that the re-entry of property investors to the market was responsible for the rise in home values in our biggest markets, last month. Tim Lawless, a market analyst from CoreLogic, said that "the removal of uncertainty surrounding changes to negative gearing and capital gains tax discounts [following the Federal Election] has boosted confidence."
Property market activity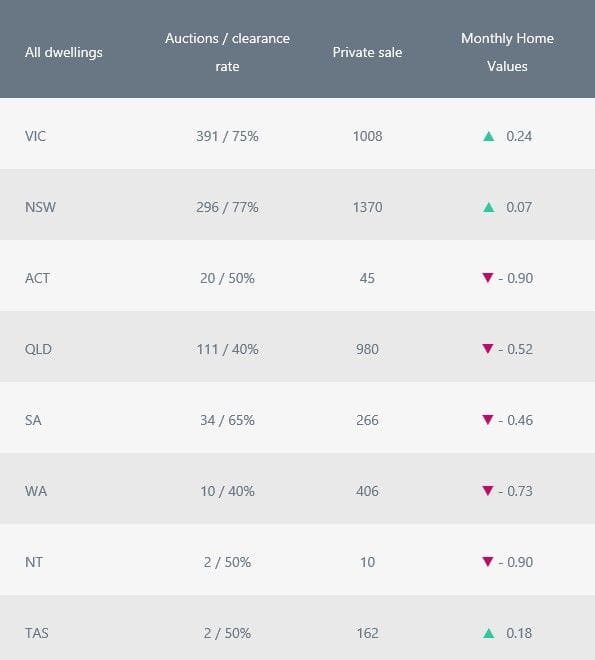 If you're in the market for a bargain, see us about a pre-approval!
Even though winter has arrived, there are still many homes up for sale and it may be a great opportunity to negotiate on price. It pays to enter negotiations armed with a pre-approval on your home loan. If you're in the market give us a call on 1300 780 440, we'd be happy to help.
Sources:
https://www.realestate.com.au/auction-results/
https://www.corelogic.com.au/research/monthly-indices

Author:
Mark Attard
About: With more than 15-years experience in the finance and property industry, now it's time to grow our business even further. So that we can help you - no matter what stage of life you're at or where in Australia you live.
Connect via:
LinkedIn