How to become a money superstar
Posted by Mark Attard on 26 October 2016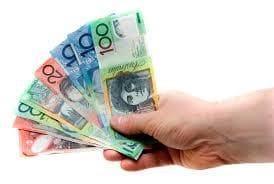 There's no reason why with a little forward planning, education and professional advice you can't become a financial guru.
Money superstars they are the envy of their friends, the ones others look to for financial advice, and the type of people who are living a life full of rich experiences.
Now, you might think these people have reached financial "success" because they are scrupulous savers i.e. cycling to work instead of driving, saving on tax and minimisng the spend on lifestyle acquisitions all to help them get (well) ahead. And, sure that's all part of it, but to be a money superstar there are three key strategies to help you build wealth.
1. START YESTERDAY
All too often we see people come to us towards the end of their careers when there's little time left to financially prepare for the retirement of their dreams. It sounds obvious, but the sooner you start taking action to 1. Understand your numbers and 2. Develop a smart money management solution the better off you will be. And, the faster you can achieve money superstar status!
2. GET EDUCATED
There is a 'wealth' of information online these days about how to set and get your money goals. And, it's worth reading up to educate yourself on the basics of money management so that you can ask better questions of your advisors. Look for credible sources and advice from industry experts. While a go-getter on social media might have some evocative memes, be sure to check their qualifications before you make any big money decisions.
3. CALL IN THE PROS
When it comes to choosing a money professional to help you achieve your financial goals, pick someone who comes recommended by people who are already enjoying financial results from using their services. The key is to find an expert who will support you every step of the way after all, becoming a money superstar takes time. Find someone who values long-term relationships, who will keep you abreast of the latest industry developments and constantly check in with you to make sure your financial strategy is right for each stage of your life.
P.S. Watch how easy it is to set up world-class money management strategies with our Whiteboard Wednesday video series.

Author:
Mark Attard
About: With more than 15-years experience in the finance and property industry, now it's time to grow our business even further. So that we can help you - no matter what stage of life you're at or where in Australia you live.
Connect via:
LinkedIn