How home staging can help you sell your home for more!
Posted by Chris Collard on 16 September 2016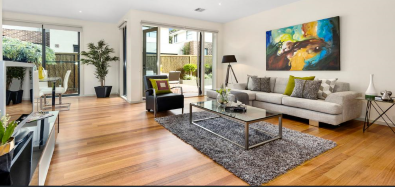 Designs to Inspire
Selling your home can be one of the most stressful times of your life. Investing more money into a property that you will be selling may be the furthest thought from your mind. However, property styling, also known as home staging, is one of the ways leading real estate agents advocate to help you sell your home faster and for more money.
Does your property stand out?

In Melbourne, there can be over 85,000 homes sold in a year*1. It's, therefore, imperative that your property looks its best and is memorable to prospective buyers. Designs to Inspire - one of the top home staging companies in Melbourne, having styled over 250 homes last year, shares how home staging can create the optimal look for your property. This is crucial in today's competitive market if you want to achieve a premium on your financial return.

Techniques that work

Professional stylists come to your home and use their design skills to enhance the style of your property. With an array of furniture and soft furnishings, ranging from traditional to modern, stylists are trained to bring out the best features of your home that aren't being realised.

Visual space is enhanced by strategically placing furniture to create ease of traffic flow and optimal space. The use of lamps throughout lightens up dark corners and gives ambience to a room, and carefully selected artwork adds interest and drama.
No space is ever wasted. Functional areas such as study or reading nooks are created from previously unused areas, whether in a bedroom, open plan living or even a hallway. Bar stools are added to kitchen benches presenting additional meal areas with place settings to allow viewers to imagine themselves living in the home.
Additional kitchen seating. Styling by Designs to Inspire
A color palette is chosen to appeal to the target market and create the greatest visual impact through photography. After all, good images will attract more buyers.
Working with current trends in the industry, Designs to Inspire research the target market (from young professionals to empty-nesters) and devise a plan accordingly. Where possible, existing furniture in the home can be used to minimise additional costs for the owner.
Appealing to different demographics. Styling by Designs to Inspire
It pays to use a stylist. Recent case studies
Statistics show professionally presented properties achieve higher sale prices and sell faster than non-styled properties.

A recent example of a home styled by Designs to Inspire was a 3-bedroom townhouse in Mitcham with a reserve price of $780,000. The cost to furnish and style the property was $2,860. The result achieved was $175,000 above the reserve. Professional styling increased the sale price by 18%.
Mitcham townhouse. Styling by Designs to Inspire
Another example is a property styled in the inner city suburb of Seddon. After only 2.5 weeks of the furniture being installed, the team received a call requesting the furniture to be removed. Much to their surprise, the home had been sold within such a short period of time.
Seddon home. Styling by Designs to Inspire
These are just some of the examples that show just how important presentation is when selling your property. When buyers fall in love with your home and are able to imagine themselves living there, you are on the right track to achieving your property sale goal. Professional styling is an investment worth making.

To find out more about Designs to Inspire, and see more of their property transformations, visit www.designstoinspire.com.au

*1 Core Logic. (2014). Quarterly Review: The Australian Property Market and Economy.

Author:
Chris Collard
About: As a keen investor myself, my passion is to make sure you are investment ready when opportunity knocks
Connect via:
LinkedIn