Breaking down the jargon of home loan and product features.
Posted by Chris Collard on 22 April 2019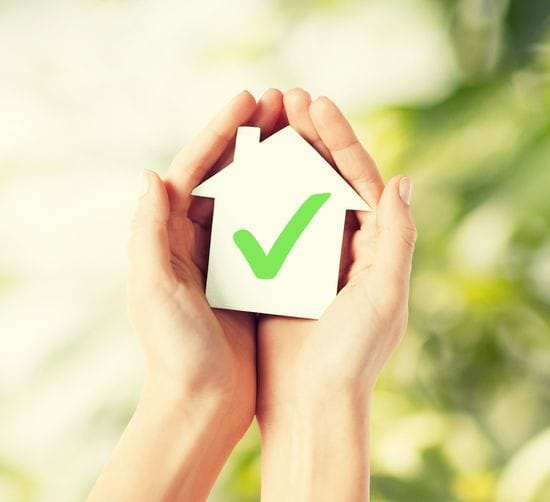 Which home loan is right for you? How can you tell when there's so many different lenders, loan types and features to choose from? How do you choose what is the most appropriate solution for you?
Finding the most appropriate home loan for your situation is a process that can be confusing, particularly for first-timers. That is why it is more important than ever to ensure you partner with someone you can trust that can match features and benefits of loan products to your individual needs.
In this article, we will break down the commonly used jargon and terms so that you can feel more empowered when you engage FinancePath for your next key milestone.
Loan Types
Principal and Interest
This type of home loan requires you to make repayments that cover both the principal (or the amount you borrowed) and the interest at the same time. People buying their own home usually use a principal and interest loan, as you pay down your loan with every repayment until you eventually own the property. Keep in mind that the scheduled repayment amount is only the minimum required by the bank. If you want to reduce the interest you pay over the life of the loan you can pay above and beyond this amount and save tens of thousands.
Interest-only
An interest-only loan allows you to only pay the interest you owe on the loan for a fixed period usually from one-to five years, so the monthly repayment is lower than it would be under a principal and interest loan. At the end of the fixed period, the loan usually reverts to a principal and interest loan, but it is possible to refinance to another interest-only period.
People buying an investment property often start off with an interest-only loan because the interest (and therefore the entire repayment) is tax deductible for them. However, they are not considered ideal if you are buying your own home to live in, as you will likely end up paying more in interest over the term of the loan and your repayments don't pay off the original loan amount.
Variable Home Loan
With a variable rate home loan, the amount of interest you pay may go up or down in response to changes in interest rates. This can be a good thing if interest rates go down, as the interest you pay will be less and your repayments will decrease. Another positive is that you can often make extra repayments on a variable home loan, which may help you to pay off your home loan sooner and save some interest over the term of the loan.
Fixed Home Loan
A fixed rate home loan lets you lock in your interest rate for a period (usually 1 to 5 years). The benefit is that you know exactly how much your repayments will be during that time, which can be beneficial if you're on a tight budget or a fixed income. You'll also escape any interest rate rises that may happen during the fixed period.
However, if interest rates fall, you won't be cracking open the bubbly because your home loan interest rate will stay the same and so will your repayments. There may also be restrictions on making additional repayments with a fixed rate home loan with most lenders. If you are interested in understanding the benefits of fixing your rate for a period of time while maintaining the flexibility to make extra repayments, please speak to your Credit Advisor as our FinancePath Premium product range offers this unique feature. Call us on 1300 780 440.
Split Home Loan
One option that appeals to some homeowners is to fix the interest rate on a portion of their loan and keep the rest variable. This offers the certainty of knowing what your repayments will be on the fixed part of the loan, while you can make extra repayments and enjoy any interest rate drops on the variable part of the loan. It's a way to get the best of both worlds!
Loan Features
Offset Account
An offset account is a transaction account that's attached to your home loan. It can save you money on the interest on your home loan and help you pay off your loan sooner. This is because the money in your transaction account is offset daily against your loan balance, and you only pay interest on the difference. For example, if you owe $300,000 on your home loan and there's $50,000 in your offset account, you'll only pay interest on $250,000.
Redraw Facility
A redraw facility allows you to make extra repayments on your home loan and then take out the extra repayments you've made later if you need to use the money for a different purpose.
Interest rates and comparison rates
Interest rates are one of the factors which determine the cost of your mortgage and how much your repayments will be. Even a small difference in interest rates can make a significant impact on the amount of interest you'll have to pay over the term of the loan. However, the loan with the lowest interest rate now may not necessarily be the most suitable or competitive for you in the long term. There are a number of factors that need to be considered and each of these are specific to your personal circumstances. That is why it is important to sit down with your Credit Advisor so that we can understand what it is you want to achieve and what your plans are long term.
What's right for you?
The right home loan choice is different for everyone. It all depends on your personal financial circumstances and goals. We're here to help you decide and guide you on what is right for you and will make recommendations based on what you tell us about your situation and what you want to achieve.
Don't wait to find out what's right for you. Call us today on 1300 780 440 for a chat or email customerservice@financepath.com.au about your plans.

Author:
Chris Collard
About: As a keen investor myself, my passion is to make sure you are investment ready when opportunity knocks
Connect via:
LinkedIn