Adam and Lauren's story
Posted by Chris Collard on 23 April 2017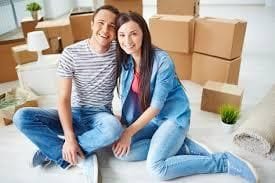 We're there every step of the way
Like most young families we are time poor and find it difficult to keep up to date with all the changes that are happening with interest rates and bank lending criteria.
We first made contact with Chris and John at FinancePath a number of years ago when we were looking at our options regarding our first home. They were able to keep things simple and clearly explained what we needed to do over the next few years to be in a position to buy and build our dream home.
During the last few years our circumstances have changed as we have made the move to being self-employed. Chris and John have been there every step of the way ensuring that we understand the impact this has on our build timeframes and educating both of us on what we need to do. Whether it is over the phone or face to face, they make themselves available to ensure we know exactly what we have to do to be in a position to get our build started. At no stage have we felt like we are wasting their time as they both want to make sure we understand what we are doing and why we are doing it.
Fingers crossed we are only about 6 months away from getting started and we can't wait!
Adam and Lauren.
If you can relate to Adam and Lauren's story, contact us now for a chat.

Author:
Chris Collard
About: As a keen investor myself, my passion is to make sure you are investment ready when opportunity knocks
Connect via:
LinkedIn