5 common mistakes by First Home Buyers
Posted by Mark Attard on 18 October 2021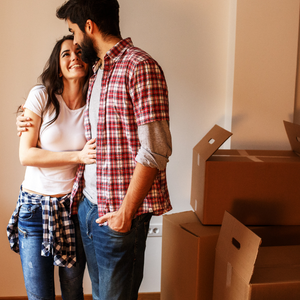 Getting ready to buy your first home? As your mortgage manager, we're here to help you every step of the way. It's an exciting time and it's easy to make mistakes. Here are 5 common mistakes that you should try to avoid!

1. Relying on advice from family and friends
Family and friends are people you can trust, so it's understandable that you listen to their advice. However, while they may have the best of intentions, it's always best to seek independent professional advice when buying a property. Things may have changed a lot since your mum and dad purchased their first home, and your circumstances are likely to be different. They may also have made mistakes without even realising it.
As a first-time buyer, you'll want a team of experienced professionals in your corner. That means a reputable mortgage manager, a solicitor or conveyancer, plus a building and pest inspector. A good accountant can also be invaluable, particularly if you are self-employed. If you need recommendations, please let us know and we can introduce you to professional we trust.
2. Blowing the budget
The last thing you want is home loan repayments you can't really afford you might end up eating baked beans on the floor for years to come! That's why it's so important to have a solid grasp of your financial situation and budget.
As your mortgage manager, we can help you understand your borrowing power based on your personal situation and create a home-buying budget. That will help save time when you start looking for your dream home. We'll also organise pre-approval on your home loan, so that your finance is ready to go.
3. Underestimating the costs involved
Many first home buyers don't understand the full costs involved in buying a property. There's a lot to consider your deposit, stamp duty, lender fees and charges, solicitors fees, and so on.
Then there are the ongoing costs associated with home ownership. These may include rates, insurance, body corporate fees, maintenance and repairs. Remember, if you need help crunching the numbers, we can assist. We'll also let you know about any grants or concessions you may be entitled to (like the First Home Owner Grant or Stamp Duty concessions), which could help get you into your own home sooner.
4. Getting the wrong mortgage
As a first-time buyer, getting your head around all the different home loan products out there can be overwhelming. Offset accounts and redraw facilities. Fixed versus variable rates. Split home loans and lines of credit. It's enough to give you a head spin! It's important to choose the mortgage that is most suitable for your needs and saves you as much money as possible.
Our role as your mortgage manager is to:
1) understand where you're at financially and where you want to be;
2) understand the home loan market;
3) tailor a home loan solution for you, based on your specific financial circumstances; and
4) educate and guide you through the home loan application process.
5. Being blindsided by emotion
When you're new to the property hunt, it can be easy to let emotions cloud your judgement. However, try not to let your daydreams get in the way of the facts. Do your research to ensure you're buying the right property for the right price. If you need help, we can give you some guidance about how to research a property properly to make an informed decision. We can provide you property reports that will give you a wealth of information regarding the location and house before you purchase.
With careful planning and support, buying your first home will be a positive experience. As your mortgage manager, we'll help you every step of the way and can introduce you to other professionals whom you can rely on. As always please give us a call and let's make your home ownership dream a reality!
Download our First Home Buyers Guide now.
Where to now?
If you'd like more information on how to get into you first home sooner and make your home ownership dream a reality contact the FinancePath team for a 10-minute chat today.

Author:
Mark Attard
About: With more than 15-years experience in the finance and property industry, now it's time to grow our business even further. So that we can help you - no matter what stage of life you're at or where in Australia you live.
Connect via:
LinkedIn