To buy or rent, that is the question
Posted by Chris Collard on 25 July 2017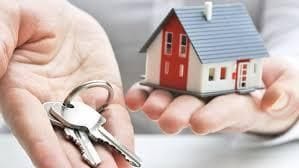 If you're a first home buyer, here's how to tell if your numbers stack up.
There's no doubt, this is one of the most frequently asked questions at FinancePath HQ.
So, if you're trying to decide whether to keep renting and wait for house prices to cool or buy now. Read on.
With the metro Melbourne median house price reaching $822,000 (*reiv), many people are finding it impossible to save the traditional 20 per cent deposit required to purchase their first home.

Ultimately, the decision is yours to make, and a number of factors need to be considered as outlined in our blog Investing in property for beginners.
Instead of trying to predict the future, let's use the last 10 years of real data to plot what would have been the best financial decision.
In 2007, the median house price in metro Melbourne was $400,000. Let's say, assuming a young couple named John and Sally did not have the 20 per cent deposit plus costs needed to purchase their first home 10 years ago. This means they had two options:

1. They could continue to rent and save for their 20 per cent deposit; or
2. They could purchase their home using their savings and utilising Lenders Mortgage Insurance (LMI).
SAVING FOR A DEPOSIT, PLUS COSTS
After living expenses, John and Sally had $2700 per month available. Their rent cost $1700 a month leaving them with $1000 a month to save. So far, they had $40,000 in the bank.
If they decided to keep renting they would have required a further $57,000 including costs to reach the 20 per cent deposit for an average home.
In 10 years, based on their current savings plan of $1000 a month, they would have a further $120,000, plus the initial $40,000, excluding interest. We now know the median house price today is $822,000, therefore they would require $210,000 to have a 20 per cent deposit, plus costs. This means, they are effectively in the same situation as they were 10 years ago.
USING LENDERS MORTGAGE INSURANCE
Alternatively, John and Sally could have purchased their first home using LMI to help complete the purchase.
This meant, they would have had a loan of $360,000, plus the $7000 LMI premium. Assuming they maintained the same savings and repayments over the course of the 10 years on a home loan with a seven per cent interest rate, their current loan balance would be $270,000.
With their house now valued at $822,000, that is an equity position of $552,000.
So, by purchasing their own home instead of waiting, John and Sally would have improved their position by $392,000.
Although the numbers are clearly in favour of buying, it is important to understand that life does have many twist and turns. Over the course of 10 years many life events can happen which require you to seek money management advice and have a partner you can rely on.
Call FinancePath if you would like to understand how you can get into the market and how understanding your personal circumstances can help you make better financial decisions for now and the future.

*The graph below depicts median house and unit prices in Melbourne over the past decade in seasonally adjusted terms.

Author:
Chris Collard
About: As a keen investor myself, my passion is to make sure you are investment ready when opportunity knocks
Connect via:
LinkedIn