The million-dollar question: How will an increase in the RBA cash rate impact my home loan interest rate & repayments?
Posted by Chris Collard on 8 June 2022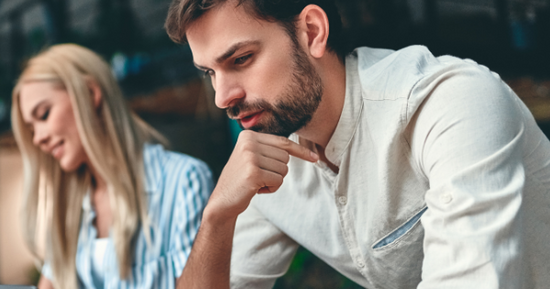 With the cash rate increasing 0.25% last month and 0.50% this month, many of you are asking what's the impact on me and what can I do?
So how does the RBA cash rate affect interest rates and ultimately your home loan repayments?
Let's explore.
What is happening with the cash rate?
Until late 2021, the RBA predicted that economic conditions requiring a rate rise wouldn't be met until late 2023 or early 2024.
Rising inflation, low unemployment and wage growth has meant that the RBA has decided to act and raise the historic low cash rate of 0.10 per cent much sooner than previously forecast.
Following its May 2022 board meeting, the RBA decided to raise the official cash rate by 25 basis points to 0.35 per cent, they then increased again by 0.50 per cent in June.
So, how does the cash rate affect interest rates and your home loan repayments?
When the RBA change the cash rate, lender's variable interest rates will typically move in line with the change, impacting the minimum monthly loan repayments.
What are lenders doing?
Lenders are at this stage moving in line with the cash rate and passing on the increases to their variable rate home loan clients.
Also over the last couple of months many lenders had already begun to increase their fixed rates in anticipation of the predicted cash rate increase.
What could a rate increase mean for me?
If you have a fixed rate loan, you will not be impacted by the cash rate change.
If you have a variable rate loan, then an increase in the cash rate, set by the RBA, will likely see an interest rate increase, if passed on by your lender.
Unsure of how a rate increase may impact your minimum monthly loan repayments?
Consider the following scenarios.
Assuming your variable interest rates go up by 0.50%:
Based on a 30-year, $500,000 principal and interest loan the minimum loan repayment will increase by $137 per month.
Based on a 30-year, $750,000 principal and interest loan the minimum loan repayment will increase by $206 per month.
Good news – your new loan commitment may already be covered!
If like many of our clients, you are already paying over and above the minimum monthly loan repayment, any potential impact of a rate increase may already be covered.
In addition, when lenders assess your loan application, they also assess your ability to withstand a rate increase of up to 3% when calculating your ability to pay your mortgage.
What should you do? Should you fix your interest rate?
Fixing your interest rate depends upon your circumstances.
If you are looking for repayment certainty, then it could be a great time to consider fixing your interest rate, before they increase further.
However, fixing your interest rate does come with some limitations and may not suitable for everyone.
For further information regarding the advantages and disadvantages of fixing your rate, please review our fixed rate fact sheet.
Where to from here?
If you have any questions, are considering your options or would like clarity over your current situation, the best move forward is to engage our relationship management team on 1300 780 444 for guidance.
The team can review your current loan facilities and assist in providing you with the options available based on your personal circumstances.

Author:
Chris Collard
About: As a keen investor myself, my passion is to make sure you are investment ready when opportunity knocks
Connect via:
LinkedIn