Should I pay off my mortgage?
Posted by Chris Collard on 3 August 2016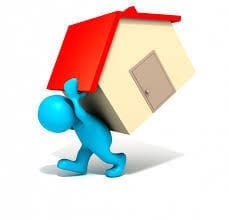 Find out if it's really a good idea to reduce your mortgage as fast as possible.
We've said it before, 'no one wants a loan, right?' It's true. But so is the fact that (almost) everyone wants to own a home. And, in most cases, you need a mortgage to do it.
After all, home ownership is a reasonable aspiration given the security and long term economic benefits, not to mention the sense of belonging that comes with owning a home. And, Australian Bureau of Statistics (ABS) data supports this, showing home ownership has remained at a stable rate of 70 per cent for decades.
So, if you are one these people with a mortgage against your home and you're looking for the smartest way to build some wealth, the first question you should be asking is:
"Should I pay off my mortgage?"
Firstly, it looks like mortgage interest rates are going to remain steady for the foreseeable future with the Reserve Bank of Australia lowering the cash rate by 25 basis points, to 1.50 per cent from August 3, 2016.
Secondly, ABS figures released in February 2016 show the national average home loan size is $357, 200.
Thirdly, we know the standard loan term is 30 years. This means the total cost of paying off an average mortgage if it takes you the full 30 years at today's interest rates would be about $700,000.
So, it makes sense to pay off your mortgage as soon as possible, right?
This is no doubt a safe and sensible way to build your wealth. After all, a dollar saved is a dollar made. And, there are two keys to paying off your mortgage, fast.
1. Work with a Mortgage Manager to better understand your numbers (in particular your expenses) and;
2. Direct any surplus income into your mortgage as often as possible.
It's all about compound interest. For example, if you have a $350,000 mortgage and you can afford to tip an extra $50 a week into your repayments, you can cut around $90,000 in interest and five years off the length of your loan.
However, it's also worth considering where you can get the best return on your money, as well as the amount of risk you are willing to take to get that return!
For example, if your current home loan rate is 4.5%, by paying an extra dollar off your mortgage with your after tax wage you are saving (or earning) 4.5% after tax.
That means, to get the equivalent return from another savings account or investment you would need to earn approx. 7.15% before tax.
Put simply, if you are able to invest your money (in shares or another property for example) and get a better return than 7.15%, you may be better off putting your money elsewhere instead of busting your boiler to pay off your mortgage ASAP.
To find out if you should pay off your mortgage or invest your money elsewhere, speak with one of our lending consultants today.
P.S. Check out our eBook, Secrets of Successful Home Buyers: get the right loan for your new home. And, try our free Loan Repayment Calculator.

Author:
Chris Collard
About: As a keen investor myself, my passion is to make sure you are investment ready when opportunity knocks
Connect via:
LinkedIn