Shares vs property - the pros and cons
Posted by Chris Collard on 29 July 2016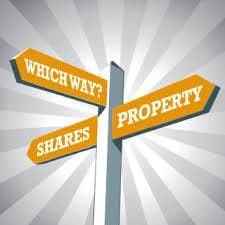 Looking to invest? Weigh up your options with this at-a-glance guide for investing in shares versus purchasing property.
If you're interested in building your wealth, it's only a matter of time before you'll start weighing into the shares vs property debate.
In fact, you've probably already noticed that everyone's finance path is different. And while buying property might be right for you, investing in shares could be a smart money move for the next person.
A balanced portfolio may have a combination of shares and property. But, when you're starting out, or choosing how to best invest your money, sometimes focusing on one investment is the smartest strategy. Here are some of the key pros and cons of shares vs property.
SHARES
Pros >>
Investing in shares can be convenient because they provide easy access to your money meaning you can buy and sell on the market when the time is right for you.
You may eligible for tax credits for dividends.
Australia Property Research, Asset Returns: Past, Present and Future forecasts shares are going to be the asset class to invest in over the next 10 years.

Cons >>
Share prices can be volatile and unpredictable. They are valued every day in fact, every minute. So, to get the best returns you need to be prepared to manage your investment actively.
When you buy shares in a business, sure you're contributing your hard earned cash but you have no influence over the day-to-day operations of the business.
Companies can disappear and funds collapse.

PROPERTY
Pros >>
During the past 24 years, the highest returns came from owning your own home, the Asset Returns report shows. What's more, on average owning a home generated an annual return of 12 per cent, even after factoring in costs and taxes.
June 2016 CoreLogic data showed 31.9 per cent of homes resold for more than double their previous purchase price.
You have more power to control the investment return that best suits your finance path make the property yours, rent it out, or renovate it to add value.

Cons >>
Unlike buying shares where the value of a company is transparent, real estate is more difficult to price.
Property takes time, money and energy to buy and sell there are no instant decisions or rewards. Plus, you incur additional costs such as rates, insurance, repairs, stamp duty and legal fees.
If you're renting your property out, there is always the risk of bad tenants.
For personal advice on which investment decision might be right for your finance path shares vs property call 1300 780 440 today.
Plus, make managing your investment easy with Your Smart Money Tool. Store all of your financial information in place with 24/7 access on any device.

Author:
Chris Collard
About: As a keen investor myself, my passion is to make sure you are investment ready when opportunity knocks
Connect via:
LinkedIn