Seven Steps for securing your next property
Posted by Mark Attard on 28 January 2020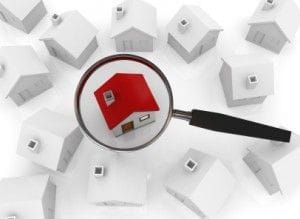 Buying your first home or investment property is exciting! Like planning for a holiday, you start researching about the fun things you want to do. Out of excitement, you also start looking up other activities not in the original plan, instead of researching the basics, like accommodation and transportation options. Buying a property is the same, it requires the same level of commitment towards research.
But where to start? Here are the essential steps you should include in your property research checklist!
Research your borrowing power
This first step is as easy as picking up the phone and making an appointment with us! As your mortgage manager, we'll help you determine your borrowing power and give you a clear understanding of how much you can realistically afford to spend on your new property.
Decide the criteria for your desired property
It'll be easier to research the property that you're looking for when you have a set of criteria. With a lot of quality properties to choose from, it's easy to fall in love with aesthetics, so it's important to make sure that the property meets your requirements. Here are some useful questions to ask yourself when listing down your set of criteria.
What is your main purpose or reason for buying a property?
How long do you plan on staying in the property?
Do you have a budget for ongoing repairs and maintenance?
Who would potentially rent your property or buy it when you decide to sell
Research the suburb and the surrounding area
So, where do you plan to buy? Whether you're a home buyer or an investor, the aim is to purchase in a suburb with solid capital growth potential. It's also better to buy in a suburb where it's in its early stages of growth, rather than at the peak of a growth cycle. The surrounding area is also worth looking into. Get to know the local transportation situation, as well as local facilities located at a walking distance or just a short drive away. We can provide comprehensive market reports, so please reach out to us if this would be helpful for your research.
Research the property
When inspecting the property, check both the inside and outside conditions. Here are some items to include in your checklist.
Inside
Check the ceilings for water stains and the cornices for waviness indications of water leaks.
If there are carpets, check the situation underneath if there's cement or floorboards.
Be mindful of the evenness of the floor.
Ensure you organise building and pest inspection
Outside
Check for cracks in the brickwork.
Check for mildew in the eaves.
Be mindful of cracks in the driveway.
Compare property prices
It's best to compare prices with other recent property sales in the same location to make sure that you're getting a reasonable deal. There are a lot of online resources for this, where you can research property sales in a specific location, and you could compare with other properties with comparable conditions and land size. Again, get in touch with us and we can give youa access to the right reports for you. Don't forget to also include ongoing costs in your budget. Research the ongoing costs that will be applicable to your desired property, such as council rates, strata fees, and water costs.
Research the rental yield
Consider the average rental yield of the area and the property. This means finding out the potential rental income. If there's a strong demand in the area, the rental yield may be higher. On the other hand, if there's a high vacancy rate, the rental yield may decline. There are further reports for this, the data includes details about median prices, growth rates, and rental yields.
Research the history
You may want to get to know the property a little bit more by researching its history. You can trace the history of a property through online archives, street directories, council rate books, and Title Office records. It's also important to know if the area or property has been flooded before, as this can greatly affect the property's resale value.
It can seem overwhelming but it's really important to do your research before purchasing a house or an investment property. We are here to help and guide you throughout the journey. Call us on 1300 780 440 for a short chat or email customerservice@financepath.com.au to get started.

Author:
Mark Attard
About: With more than 15-years experience in the finance and property industry, now it's time to grow our business even further. So that we can help you - no matter what stage of life you're at or where in Australia you live.
Connect via:
LinkedIn