Rentvesting: 2021's greatest opportunity for first home buyers
Posted by Chris Collard on 18 October 2021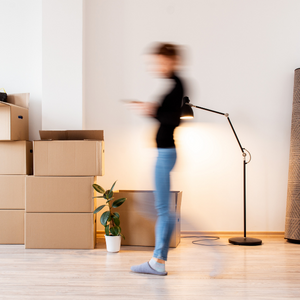 If you live in Melbourne or Sydney in 2021, you may be noticing some strange phenomenon in the property market. Suddenly, it has become unusually affordable to rent in the CBD area, and increasingly difficult and more expensive to get a lease further out of town. It's a unique side effect of the COVID-19 pandemic, and it could present a rare opportunity for Australian first home buyers.
In 2020, the Domain Rent Report found that from March to September, inner Sydney and Melbourne unit asking rents fell by a median of $125 and $65 per week, respectively. In Melbourne, the report found, COVID-19 had had a once in a lifetime impact on the rental market, reducing demand at the exact time supply had bounced.
"In a matter of months Melbourne has become a tenants' market, with the number of vacant rental properties more than doubling since March, though this is magnified in inner-city areas which are more susceptible to changes in overseas migration and international students, tourism and job losses associated with COVID-19," the report says.
The good news is that for the first time, savvy urban Millennials could be able to have their smashed avocado and eat it, too. Now could be an opportune time to enter the property market as a landlord, if you can score a good rental agreement in your inner-city place, then buy and rent out a home in a popular outer-suburb or regional area.
It's called rentvesting, and it's a win-win for Aussies renters who want to live in a location they love, while still entering the property market in an area they can afford.
Read on to hear FinancePath Director, Chris Collard's, thoughts on the pros and cons of rentvesting and advice on the best places to buy.
The pros and cons of rentvesting
So, why do people rentvest? According to Chris, one of the most appealing factors is the ability to keep enjoying the lifestyle benefits of living in your desired location, plus all the benefits that stem from renting, like not having to pay for any hefty maintenance costs that could arise.
There are also potential tax benefits of owning an investment property.
"You should always seek your accountant's advice but purchasing an investment property can provide tax benefits on costs like interest rates, home maintenance and depreciation," he says.
As with any investment, there are some risks and trade-offs that need to go into the decision to rentvest.
One key factor budding investors should know is that if you are not buying your new home to live in it, you will not have access to the First Home Owner Grants available to owner-occupiers.
The second is your financial situation. Chris says you will need to have cash flow should unforeseen costs arise. Rentvesting will provide you with a rental income that can support your current income, but you will still be responsible for home loan repayments and property maintenance, after all.
Plus, given you'll be renting the home you live in, you need to be alert to the fact your living arrangement could be less secure should your landlord's plans change.

"It is always important to ensure you have a buffer for any unexpected costs including loss of tenants for a period of time," Chris says. "Knowing your numbers and planning for the unexpected, and knowing that you can manage if this occurs will provide you with great peace of mind."
Choosing the right place to buy
So with all things considered, what should you look for in your investment property? Chris says there are some fundamental criteria your first investment property should meet.
"Ultimately, you want this property to increase in value, so buying in an area that has strong rental demand, good employment opportunities and positive population growth should support good capital growth," he says.
"As with any investment, it is critical that you do our research and understand the location, property type, amenities and demographics of the areas you are looking to purchase in."
In Victoria, Chris says Ballarat, Bendigo and Geelong have all see strong interest in the last 12 months.
"All have strong employment opportunities, provide great lifestyle options and a history of solid property value growth," he says.
A solid track record in property value is key to your investment strategy, Chris says, especially when coronavirus has created so much tumult in the property market.
"Keeping abreast of changing market conditions is important, but keep in mind that property investing is typically a long-term investment option, as the costs to enter the market, like stamp duty, are higher than other investment options.
"For well-presented properties in good locations, it is important to take a long-term view of investing."
If you'd like more information rentvesting and how you can take start making your investment dream a reality contact the FinancePath team for a 10-minute chat today.

Author:
Chris Collard
About: As a keen investor myself, my passion is to make sure you are investment ready when opportunity knocks
Connect via:
LinkedIn