Personal loan or credit card - which is better?
Posted by Chris Collard on 30 August 2016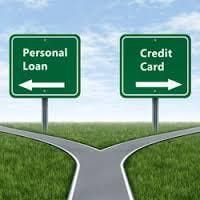 Top considerations for lending (and spending) in Australia.
It's no secret that Australians love to spend money. In fact, we owe about $100 billion in credit card and personal loan debt, according to the Australian Prudential and Regulation Authority.
So, you are definitely not alone in wanting to know whether you're better off with a personal loan or a credit card.
Firstly, there's no doubt credit cards are convenient and allow for immediate spending, but with an average interest rate of 19.75 per cent and a revolving line of credit, you must ensure the bank:
1. Allows you to pay more than the minimum amount off each month; and
2. Does not charge a fee if you pay off your debt early.
According to the Australian Securities and Investments Commission, the average debt per credit card holder in Australia is $4347.
So, even if you had a debt of say $3000 and you just paid the minimum on your bill every month, it would take about 17 years to pay the card off entirely. Plus, cost you about $1700 in interest. Ouch!
Credit card interest can also be confusing. For example, have you ever paid your card off one month only to find you have still been charged interest on your next statement?
Personal loans, by comparison, are much easier to understand and manage. You are required to pay off not only the interest, but also some of the debt with every payment. Plus, they can carry a lower interest rate of less than 10 per cent, while the temptation to keep spending is limited because many personal loan facilities don't allow for redraw.
Remember, the banks are making billions on credit cards. The Sydney Morning Herald recently reported banks and other financial institutions make $6 billion from interest repayments each year from credit cards.
And, while interest rates on home loans and other debt are at record lows in Australia, credit cards rates have not budged for years.
Sure, there's the argument for the disciplined few who use credit cards to accumulate rewards points. But, in our experience, the majority of people who do this would be better off avoiding the high fees and not overspending to earn the points. By doing this you will be able to buy the rewards offered with your own cash.
Finally, when deciding between a personal loan or credit card, you should consider what you need the money for. Sounds obvious, right? But, for instance, first home buyers might be better off using a personal loan instead of paying high mortgage insurance premiums. This is because these premiums skyrocket if you borrow more than 90 per cent of the purchase price. So, you will often pay more in fees than you would in interest on the personal loan.
Ultimately, any lending facility without a requirement for you to pay off the actual debt, is not a good thing for your personal finances now or in the future. That's why a personal loan gets our vote.
Remember, no matter if you have personal loan or credit card debt, the key is having a clear plan for how (and when) you will pay it off.
Find out how to reduce your personal loan or credit card debt, and check out our WHITEBOARD WEDNESDAY VIDEO: How Important is Interest Rate?

Author:
Chris Collard
About: As a keen investor myself, my passion is to make sure you are investment ready when opportunity knocks
Connect via:
LinkedIn