Nick and Sharnie's story
Posted by Mark Attard on 27 July 2017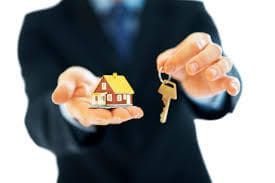 A bad credit rating and renting, we thought it was never going to be possible to secure our own home.
We had always dreamed of owning our own home but I had a bad credit rating when I was younger.
After renting for so long, the time came yet again when our rent was put up, the house was not worth what they were asking us to pay. The hassle of moving from house to house and the ongoing maintenance that took forever to done, we decided renting was no longer for us. It was time for us to have the control and secure our own home.
We contacted Metricon to see what we could do. We discussed our vision for our new home and factored in all the design elements we wanted in our new home. A house and land package was put forward that we wanted to move on but we need assistance with the finance.
Metricon put us in contact with John Lipscomb from FinancePath and with his help and expertise the process was made easier. Not only did he take into consideration "the numbers" but also are plans for the future.
To achieve our goal, John explained the process clearly so we understood what was required from us now and in the future. Over a small amount of time and without breaking the budget we now have the finances for our house to be built in the next few months.
So now with big thanks to John at FinancePath, we now don't have to rent anymore, we have the luxury of doing what we like with the house to make it ours and live more comfortably. We don't have to move again and we aren't paying someone else's mortgage. It will be our very own home. Without John and the team, our dream wouldn't have been possible or as easy.
Nick and Sharnie
Are you sick of renting and want to find out your options for owning your very own home. Contact us today for chat.

Author:
Mark Attard
About: With more than 15-years experience in the finance and property industry, now it's time to grow our business even further. So that we can help you - no matter what stage of life you're at or where in Australia you live.
Connect via:
LinkedIn