Michael & Cassie's Story
Posted by Chris Collard on 8 June 2017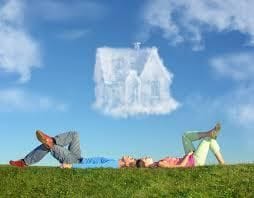 Building our dream home.
For some time we had been thinking about building our dream home, but just weren't sure if it was possible and achievable. We were living in a home we had purchased 8 years ago and we always knew that it would not be our forever home. We had outgrown our home and we were ready to make the next move, but we were unsure how to go about it. This is when we were referred to John and the team at FinancePath.
When we first spoke to John, we explained all our concerns and worries. John listened and asked us a range of questions that we didn't even consider were important, however he made us think about what we really wanted to do. John was then able to show us how we could make our dream home possible while not extending ourselves or putting us in a position that would make managing our day to day life difficult. He also clearly explained what we had to do to get our land secured and new home built.
John made sure the process was simple and we understood every step. He not only went through the figures and made it easy for us to digest, he put a plan in place for the next few years. John and the Customer Service team were fantastic assistance throughout the whole process. What we are really grateful for and didn't expect, is the ongoing support we still receive now. We still can't believe that we are in our dream home!
Michael and Cassie
If you can relate to Michael and Cassie's story and looking to make your next move, contact us now for a chat.

Author:
Chris Collard
About: As a keen investor myself, my passion is to make sure you are investment ready when opportunity knocks
Connect via:
LinkedIn