Is spring actually the best time to sell a house?
Posted by Chris Collard on 27 September 2016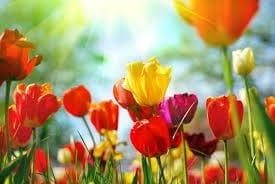 If you're considering putting your house on the market, here are few tips and tricks for knowing the best time of year to sell.
Anyone who has bought or sold a house will tell you that spring is the traditional time of year to sell. And sure, gardens are in full bloom, the days are lighter and brighter and buyers have that ever enticing thought of 'being in before Christmas'.
But, let's be honest, the best time to sell a house is when the demand for property is high and supply is low. And, this can be in any season.
For example, selling your home in winter could actually be a smart financial move if there are fewer listings in your suburb to compete with.
Here are a few tips and tricks for selling in each season:
SELLING YOUR HOME IN SPRING
There's nothing like freshly cut grass and a blossoming garden to pull on the emotional strings of potential buyers. Show off any indoor-outdoor living spaces and open up your doors and windows to allow plenty of light and fresh air into your home.
SELLING YOUR HOME IN SUMMER
If you live by the coast in particular, selling in summer can entice more people to your door. And the more you attract on open days, the greater the competition and (hopefully) the higher the bidding for your home will be. Try to schedule your inspection times in the morning before temperatures rise, and avoid listing over Christmas and New Year when potential buyers are likely to be on holidays.
SELLING YOUR HOME IN AUTUMN
Autumn is often a busy time in real estate because people (particularly families) have found their feet in the new year with school and work commitments and are generally ready to take some serious home buying action. Showcase your garden if it's displaying beautiful colours and add some warmth to your living areas with cosy throws and cushions for the winter ahead.
SELLING YOUR HOME IN WINTER
To some, winter might not seem like the best time of year to sell because of the wet and cold weather but, actually, if your home has plenty of natural light, good heating (an open fireplace is a bonus for home staging purposes) and there's not much market competition in your suburb at the time, it could be a smart financial move to list between June and August.
Of course, no matter what time of year you sell, be sure your home is ready to entice the right buyer (with the best offer) by:
- Meticulously cleaning inside and out including washing down walls;
- De-cluttering;
- Pruning the garden;
- Painting or touching up where necessary;
- Considering a home staging service; and
- Investing in professional photography and copywriting to help sell your home's best assets.
P.S. For more advice on selling your home, listen to our podcast on home staging and research the best time to sell a house in your suburb with our extensive range of property reports.

Author:
Chris Collard
About: As a keen investor myself, my passion is to make sure you are investment ready when opportunity knocks
Connect via:
LinkedIn