How demand for convenience can affect your money management habits
Posted by Chris Collard on 25 July 2017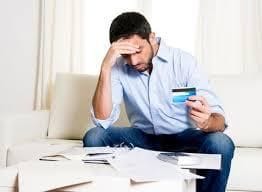 Why you should beware of these five ways banks promise to 'make your life easy'.
We have a question. Is today's obsession with convenience and having everything at our fingertips actually our biggest financial weakness?

There's no doubt Australians today are spending more time than ever on mobile devices, shopping online and using electronic transfers to manage the family budget.
But, I fear this drive to make everything convenient, easy and quick is causing us to lose control of our finances, time and even our wellbeing.
Here's how banks clever use of technology and marketing can actually cost you.

Firstly, banks make money from lending money and selling you financial products not from you paying debt back quickly or using the credit they provide. Ultimately, they want you to be reliant on their products.

Secondly, banks know the probability of you changing to another provider is drastically reduced the more products you have with them. After all, changing banks means notifying all of your direct debits, updating new biller accounts, setting up a new system and so on.

Thirdly, have you ever walked into a bank seeking a home loan and walked out with a professional package including:
1. a home loan
2. a credit card
3. a debit card
4. a transaction account; and
5. an offset account?
And, were they all interlinked together via online access for your 'ease and convenience'?

Fourth, be watchful if your credit card is automatically swept from your offset account each month. It's also important to monitor the mortgage repayments taken from your savings account automatically. The bank will say, if you don't have enough money you can just take it from your offset account because it is all in one easy access location via your client login.
And finally, did the bank write to you and offer to increase to your credit limit on your credit card as a reward for being a great client?
If any of this has happened to you, it's easy to lose track of each transaction because every account is interlinked and automatically managed by the bank for your convenience.
The result? If you don't have the discipline and understanding of how to make these products work for you, you can struggle to achieve your money goals.
Instead, speak with a lending consultant to make sure you have the right financial solutions in place to suit your needs and regain control of your money, once and for all.

As my dear Nanna says: "I don't know why young people need all this internet banking stuff. I paid off my house and got everything I wanted without it." Maybe there's a lesson in that?!



Author:
Chris Collard
About: As a keen investor myself, my passion is to make sure you are investment ready when opportunity knocks
Connect via:
LinkedIn