8 tips to build wealth like millionaires do
Posted by Mark Attard on 13 September 2016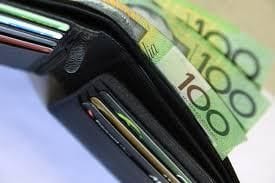 Make it a game!
We've all had a genius idea at one point and wondered if and how we can make money from it. Turns out we maybe onto something, we just need to sell it - simple!
Liz Davidson from Financial Finesse gives us 8 ways we can build wealth like millionaires. Put aside some of the american terms and focus on some the simple ideas put forward in the article. Remember often the best business ideas are the simple ones. We love the idea of throwing parties and selling tickets to make money!
Have a business idea and need a loan?! Contact us today for a 10 minute chat.

Author:
Mark Attard
About: With more than 15-years experience in the finance and property industry, now it's time to grow our business even further. So that we can help you - no matter what stage of life you're at or where in Australia you live.
Connect via:
LinkedIn