23 Most Important Questions In Business
Posted by Mark Attard on 5 October 2016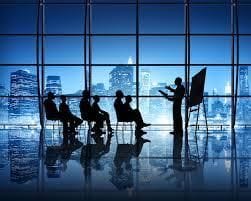 Brett Nelson from Forbes has made a modest stab at assembling the most important questions in business. After 14 years at Forbes studying companies young and old, with various business models and in a host of industries, he says, "if you dig deep enough, nearly every strategy, tactic and in-the-trenches decision stems from the answers to these questions."
Ben has listed 23 questions and we have picked our top 5 below.
1. How committed am I?
2. Is my product/service a real business?
3. What's my appetite for risk?
4. What's the smartest way to fund my operation?
5. Am I outsourcing the right tasks?
We suggest you read on here.
If you need assistance with your business plan, check out our e-book to help you get started.

Author:
Mark Attard
About: With more than 15-years experience in the finance and property industry, now it's time to grow our business even further. So that we can help you - no matter what stage of life you're at or where in Australia you live.
Connect via:
LinkedIn