Should I lease or buy business real estate?
Posted by Chris Collard on 5 December 2016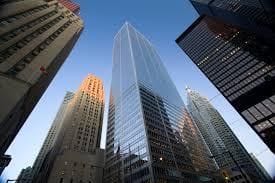 The top financial considerations for business owners facing tough office space decisions.
If you're a business owner trying to make the decision between leasing or buying business real estate, this is a must-read blog for you.
To start with, this is a decision that could make or break your business. Careful thought must be given to things like the unique financial position of your business, tax, costs, future goals and growth or planned scaling back.
Weighing up your commercial real estate options can seem overwhelming, but you're not alone. Most businesses from start ups to expanding national companies are faced with the decision of whether to lease or buy business real estate at some point.
The decision is a tough one, especially considering the confusion and misconceptions around the pros and cons of leasing versus buying. For example, many believe that renting a premises will be cheaper, but it's not always the case, nor is a lease agreement always as flexible as you might think.
Ultimately, it's about securing a space that meets your needs at the lowest net cost to your business. To explain further, we look at the top considerations of leasing versus buying a commercial property.
Here's when to lease business real estate:
Loans for business premises normally require you to contribute 30 per cent, plus costs towards the purchase price, so it might be better to lease if:
You don't have access to those funds;
Using the funds this way would drain capital affecting your ability to run (or grow) the business; or
You can get a better return on the 30 per cent, plus costs elsewhere.
Leasing business real estate can also be a smart financial move for new businesses. By signing up for a short-term lease you can establish your business and resign the lease if things are going well or move if you have expanded or need to scale back.
Plus, if you lease a business space you can avoid paying for the fit out and appliances. Further more, you don't have to worry about changing interesting rates, and the landlord not you is responsible for expenses including rates and repairs.
Here's when to buy business real estate:
Firstly, if you have the funds to cover the 30 per cent contribution to the purchase price and you are looking for more certainty then buying could be the best option for you. Also, if the cost of the interest is the same as the cost to rent the property, then it might be best to buy.
There's no doubt buying business real estate means making a large capital injection, however when property prices rise, real estate can provide valuable capital growth for your business.
Finally, Business Victoria lists the advantages of buying over leasing as:
1. The property will become one of your major business assets;
2. There are the benefits of capital growth and security of tenure;
3. No landlord means you control how the property is developed;
4. You can borrow against your equity in the premises;
5. You can claim depreciation of fixtures and fittings; and
6. You can use the asset as part of your superannuation scheme.
For more information about starting and running a business, visit our resource centre for new business owners, which incudes our free Business Startup Guide

Author:
Chris Collard
About: As a keen investor myself, my passion is to make sure you are investment ready when opportunity knocks
Connect via:
LinkedIn