Maya's Gift
Posted by Mark Attard on 1 October 2018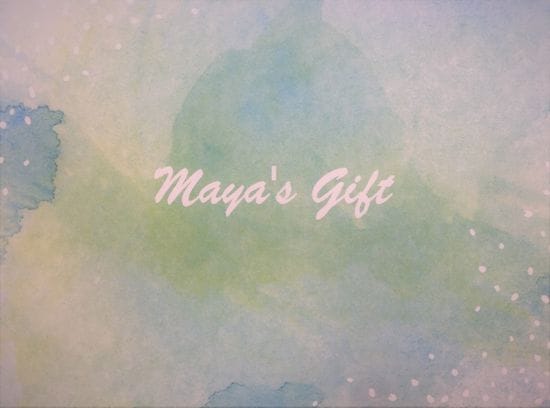 For the last three years FinancePath have held a Charity Golf Day with all funds raised going to Cystic Fibrosis Community Care (CFCC). This year we decided the funds raised were to support families requiring physio equipment and also individuals/families requiring emergency funding. However, a large portion of the funds were used to create "Maya's Gift". Maya for those who don't know is Mark Attard's (our Director) 4 year old niece who lives with CF.
Maya's Gift provides support for CFCC members or families affected by the disease, to enjoy a day out together as a family and a break from the day-to-day routine and stress that comes from living with CF.
Maya's Gift can be used for a range of activities such as entry to an adventure park, the zoo, or the museum; tickets to the movies, a sporting event, or a show; accommodation; or even a dinner at a favourite restaurant.
Since Maya's gift was created many families have enjoyed a much needed break from the daily routine, treatments and stress of CF and experienced a wonderful day out with their loved ones. We thought we'd share with you some of their experiences and once again say thanks to those who support our Golf Day, as you can see it really does make a difference.
A FATHER LIVING WITH CF.
Where did you go and what activities did you do with Maya's Gift?
Kangaroo Point and family lunch.
"Peats Bite restaurant 'water access only restaurant'. We took a boat from Kangaroo Point, arrived at Peats Bite had an amazing 7 course degustation menu, had a long relaxing lunch, celebrated Father's day. The views were amazing; it was like dining on a remote island. The kids were also able to run around and dance to live music. Then we caught a boat back to the car."
What did it mean for your family to receive Maya's Gift?
"It was a very enjoyable family adventure, a father's day outing we will remember for years to come. Without Maya's Gift we would not have 'spoiled' ourselves on such a fun adventure"
CF can be quite depressing and straining for the family, its lovely having nice things like this to do, because of CF. It was quality, fun, family time and we will cherish the memory."
A MOTHER OF THREE CHILDREN LIVING WITH CF
Where did you go and what activities did you do with Maya's Gift?
Family High Tea at the Hyatt, with my husband, three children and my mum
What did it mean for your family to receive Maya's Gift?
"It gave my family the opportunity to experience something we could not afford to do ourselves. It was a wonderful reward for my family for all their love and support of me, especially over the past few years that have been quite challenging. We had the most wonderful time on our outing, memories that we will carry with us forever. Thank you so much. I took my Mum, who literally picks up the pieces and keeps things running for me when I'm off my feet unwell, my hubby and 3 girls. As I sat there watching my family having such a lovely time I felt quite emotional, thinking about how this gift was a wonderful reward for my family for their unwavering love and support of me during the tough times over the years. The toughest part of CF for me is seeing the impact it has on my loved ones so to see them enjoying themselves so much really touched my heart. I will carry these special memories with me thanks to Maya's Gift.
A FIVE YEAR OLD LIVING WITH CF
Where did you go and what activities did you do with Maya's Gift?
We (mum, dad, two children) went to mini golf and strawberry picking, the circus in Leopold then had lunch out which was lovely. We went to the movies and also had a day at Werribee Zoo with the family.
What did it mean for your family to receive Maya's Gift?
After my son's tune up it was just really what we all needed, it was such a treat for the kids that usually we wouldn't be able to afford. Thank you so much to FinancePath and Maya's Gift.
Thank you again to everyone helping us make a difference to CF families and we look forward to sharing more stories with you in the future.
The Team at FinancePath

Author:
Mark Attard
About: With more than 15-years experience in the finance and property industry, now it's time to grow our business even further. So that we can help you - no matter what stage of life you're at or where in Australia you live.
Connect via:
LinkedIn