How would an RBA rate rise affect you
Posted by Chris Collard on 15 October 2018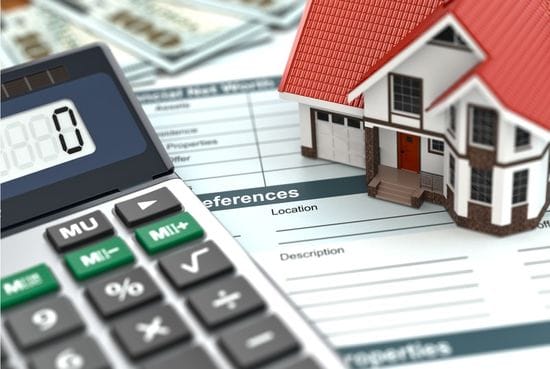 It's been nearly eight years since the Reserve Bank of Australia (RBA) last raised the country's official cash rate. Interest rates have been at historical lows for quite some time and as a homeowner, you may never have experienced an "official" rise in interest rates.
At present, interest rates remain at an historical low levels and we expect them to stay that way for a while. However, forecasters predict Australia's economy will continue to strengthen over the next 12 months and as it does, an RBA cash rate rise becomes more likely.
So, how does the cash rate affect interest rates and ultimately, your home loan repayments?
Understanding the RBA cash rate

The RBA cash rate sets the prime interest rate on overnight loans in the money market. In simple terms, it's the interest rate that every bank must pay on the money it borrows. The official cash rate is currently at 1.5%.
The RBA may decide to change the official cash rate for a variety of reasons. These include:
stimulating the economy,
managing inflation,
controlling fluctuations in the Australian dollar,
to encourage or discourage consumer borrowing and spending. (For example, a rate rise often stimulates the Australian dollar, which can negatively affect export businesses and our tourism industry).
How would a rate change affect your home loan? When the RBA makes a change to the cash rate, lender's interest rates will usually move in line with the change. In recent times, lenders have also been making minor 'out-of-cycle' interest rate changes (outside the RBA's rate movements) but historically, major home loan interest rate changes have been determined by RBA decisions.
A change in the official cash rate will affect the interest rate you pay on your home loan and can drastically affect your mortgage repayments if you're on a variable rate home loan.
Rate changes usually occur in fractions of a percentage point, but this can still have a big impact on the size of your monthly home loan repayments.
So, how do you prepare for a home loan interest rate rise? Here's a few suggestions that could help to make sure you're not caught on a financial back foot.
Consider switching to a fixed interest rate
With a fixed rate home loan, your interest rate will be locked in for a pre-determined period. You won't have to worry about fluctuations in the cash rate or interest rates. Plus, you'll know exactly how much your repayments will be during the fixed period.
Another option is to hedge your bets and fix part of your mortgage, while leaving the rest variable. This is called a split loan. These options could help to protect you from interest rate rises in the near future, however you will still need to plan and budget for a rise in repayments once the fixed period has ended.
With fixed rate options at historical low levels also, either of these options may be worth considering.
Build a buffer into your home loan
A good idea is to make extra repayments while interest rates are still low, so you can build in a buffer by getting ahead on your repayments. You could also channel any spare money into a redraw facility or offset account. These loan features reduce the interest you'll have to pay over the life of the loan.
Pay down your personal debts and consider consolidating
It's a good idea to pay down any personal variable debt, particularly credit cards, while interest rates are low. Concentrate on paying off debts with the highest interest rates first, then knock over the others.
If you have multiple debts of different types, you may like to consider consolidating everything into your home loan or a lower rate personal loan. Consolidating is not necessarily right for everyone, so it's very important to speak to us before proceeding.
Get in touch about your interest rate
We proactively assess all clients interest rates regularly to ensure that you remain competitive in the market. However, if you wish to discuss these further, we encourage you to give us a call at any time so we can find the right solution that suits your financial circumstances and goals.
As a homeowner or investor, it's important to be prepared. We strongly encourage all our clients to proactively manage their debt by getting in touch with us at any time to discuss if any of these options are suitable for you.
We are always ready and willing to answer any questions you may have, help you save money on interest and find ways to prepare for any future rate rises.

Author:
Chris Collard
About: As a keen investor myself, my passion is to make sure you are investment ready when opportunity knocks
Connect via:
LinkedIn