Hard times loom for too many boomers
Posted by Chris Collard on 30 August 2016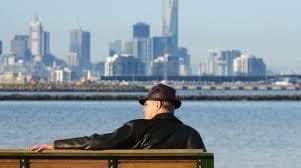 If you're born in the two decades to 1964, you'll want to read this.
Now that the last of the baby boomers have turned 50s, there's a push towards preparing for retirement. This means, there's no better time to understand and overcome the financial challenges so that you can enjoy the retirement of your dreams.
This article explains many of the hurdles today's baby boomers face, things like:
Not having saved enough money for retirement;
Having to wait for your aged pension;
The likelihood that you're caring for both your elderly parents and adult children; and
The thing about using your home to fund your retirement.
See some useful tips at the end about how to take action as you prepare for retirement.
P.S. You might also be interested in our free eBook Smart Retirement Planning: Get the Basics Right. It's an introduction to everything your need to know about saving for retirement.

Author:
Chris Collard
About: As a keen investor myself, my passion is to make sure you are investment ready when opportunity knocks
Connect via:
LinkedIn