Don't understand why the RBA is increasing the cash rate? Find out why.
Posted by Chris Collard on 1 August 2022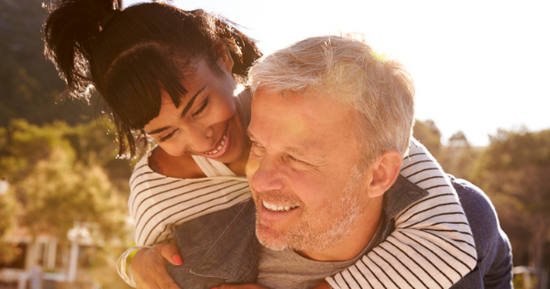 Over the past few months, it seems like predicting the RBA's next cash move has become a national pastime.
Will the cash rate go up, down or sideways?
How many times will the RBA increase the cash rate over the next year?
How will it affect my family, my neighbour and the milkman?
But what most people do not understand is exactly why the RBA is increasing the cash rate.
Let's explain.
What has happened to the RBA cash rate since May 2022?
In May 2002, the RBA increased the cash rate for the first time in over a decade by 25 basis points.
Three additional rate increases of 50 basis points followed in June, July and August bringing the cash rate to 1.85%.
Why is the RBA cash rate going up?
The RBA has increased the cash rate in a bid to reduce inflation and discretionary spending.
The RBA has an inflation target of 2-3% and the cash rate is the primary tool used by the monetary regulator to manage inflation.
Inflation is currently sitting at 6.1% and is expected to reach 7.75% by the December 2022 quarter.
If inflation falls outside the desired target range as outlined above, the RBA increase the cash rate to deflate inflation.
What factors have led to rising inflation?
Rising inflation can be attributed to three primary factors:
Pandemic related lockdowns, border closures, production shutdowns and shipping delays that have restricted supply, causing the price of goods to rise.

Russia's invasion of Ukraine at the beginnings of 2022 sent global oil prices soaring and triggered high transport costs that have been passed onto consumers.

Economic stimulus packages provided by the Australian Government. An increased supply of money and disposable income available to spend has resulted in increased consumer demand that could not be met due to global supply issues.
How does the cash rate reduce inflation?
When the RBA change the cash rate, the variable interest rate offered by lenders will typically move in line with the change, impacting the minimum monthly loan repayments.
Higher loan repayments mean less household income is available to spend on discretionary items.
The RBA hopes this will reduce demand and ease growth pressures on the cost of goods and services – subsequently reducing inflation.
How will an interest rate increase affect home buyers?
Home buyers looking to enter the property market might find that their borrowing power is less than it was before rates started to increase.
Rising rates may impact a buyer's ability to service a loan and lenders will take this into account when determining how much they are willing to lend.
It may mean buyers need to adjust their expectations and purchase cheaper property.
It may mean some buyers need to save for a little longer to secure the property they are seeking.
How will an interest rate increase affect existing home owners?
For existing home owners, it may mean that you pay more interest on the loan (or loans) you currently have.
If you have a variable rate loan, then an increase in the cash rate, will likely see an interest rate increase, if passed on by your lender.
If you have a fixed rate loan, you will not be impacted by the cash rate change in the short term, (dependent upon your loan term).
If the expiry date of your fixed loan is approaching, we encourage you to contact our customer service team to review the options available to you upon loan expiry.
Why you shouldn't be worried
While higher interest rates will raise household costs for many homeowners, a rising cash rate is actually a sign that unemployment is low and that the economy is doing well.
In addition if, like many of our clients, you are already paying over and above the minimum monthly loan repayments (or have been able to build a sizeable savings buffer throughout the pandemic via an offset account or just good money management) any potential impact of a cash rate increase and subsequent interest rate increase may already be covered.
Lastly, when lenders assess your loan application, they also assess your ability to withstand an interest rate increase of up to 3% when calculating your ability to pay your mortgage – will within the band of predicted cash rate increases over the next few months.
Be confident that you have it covered.
Should you have any queries regarding the RBA cash rate and how future rate increases might affect you, we recommend that you contact our relationship management team on 1300 780 440 for assistance.
The team will be more than happy to address any queries you may have.

Author:
Chris Collard
About: As a keen investor myself, my passion is to make sure you are investment ready when opportunity knocks
Connect via:
LinkedIn