Best finance apps for small business
Posted by Mark Attard on 31 August 2016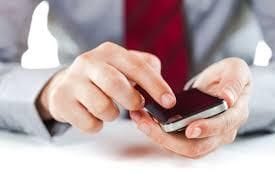 Does your business need a technology makeover?
Today more than ever, small business owners need to be agile, collaborative and efficient.
And, the best finance apps for small business help you do everything from setting and following budgets, tracking your business expenses, paying and receiving invoices, monitoring sales and managing your accounting.
The bonus is, you ditch the reams of paperwork and manual finance processes, leaving more time to focus on running your business and planning for the future!
So, here's our pick of the best finance apps for small business.
INTUIT
This cloud accounting app allows you to create and send invoices and quotes in multiple currencies, take photos of your receipts and organise your daily expenses as you go. Plus, you can download, categorise and reconcile bank and credit card transactions. Other features we love are the profit and loss balance sheet to help keep track of how your business is doing and notifications for when invoices are overdue so that you always know who owes you money. You can also log in online to access reports relevant to you and prepare for tax time.
PIPEDRIVE
This is one of the best finance apps for small business because it's all about staying on top of your sales pipeline. It helps you focus on the right contracts and gives you more control over your sales results. It's a great way to organise your contacts and follow up leads, and when a deal progresses you can sync with the desktop version for even greater control of your finances. As part of monitoring your sales and ultimately improving your business cash flow the apps lets you log your phone calls, access files related to each contract and record meeting and call notes, which are instantly synced to the web platform.
RECKON
This app provides accounting software for small and medium businesses. It's easy-to-navigate dashboard is great for 'non-accountants'. Plus, your entire team can use the app to track and charge time spent on jobs, send invoices via the app and manage and claim expenses as they occur. Reckon is also an Australian ASX listed company and is supporting more than 600,000 business.

P.S Check out this eBook: Business Startup Guide. It outlines eight key financial considerations you should make before launching a small business.

Author:
Mark Attard
About: With more than 15-years experience in the finance and property industry, now it's time to grow our business even further. So that we can help you - no matter what stage of life you're at or where in Australia you live.
Connect via:
LinkedIn