An introduction to protecting your business assets
Posted by Chris Collard on 13 October 2016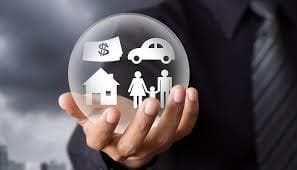 Have you heard about asset protection, but don't know where to start?
This Q&A will help.
If you're a small business owner, protecting your business assets is a smart financial move. We ask Vince Leone, director business advisory at Wilckens Roche Lawyers for his overview of how asset protection works, and why you really need it.
Q. What is asset protection?
A. The truth is most small business owners don't understand asset protection and can often make decisions that seriously destroy valuable business assets. Put simply, asset protection is a strategy to help protect your hard earned wealth and most valuable assets from potential creditors and other claimants.
Q. Who needs asset protection?
A. Any business that has assets, but especially businesses with two or more shareholders, business partners or directors. Unfortunately, without asset protection, many are seriously risking their co-shareholding and business partnerships unknowingly. Without it businesses can end in tears, with broken relationship and serious loss on money.
Q. What types of assets should be protected?
A. Business assets worth protecting include:
Shareholding or unit holding;
Money/funds;
Key persons or expert relationships;
Business buildings and vehicles;
Your brand;
Intellectual property;
Physical property such as buildings, plants and equipment; and
You reputation.
Obviously, there's a lot at stake, which is why Wilckens Roche Layers & Business Advisors urge clients to call us before making a decision that can negatively impact their business assets.
Q. What are the risks if small business owners don't protect their business assets?
A. Asset protection can cost as little as a few hundred dollars, compared to litigation which can cost hundreds of thousands of dollars. Not to mention the six to 24 months it can take to work through frustrating legal and court action. There's no doubt this will significantly distract you from your business operations (and most importantly, profitability). Plus, impact on the time you have to spend with family and friends.
Q. What's the next step?
A. Before making a business decision that can cost you dearly, call Wilckens Roche Lawyers & Business Advisors on 03 8383 5999 or visit www.wrl.com.au to review your current business arrangements and future business plans. Being prepared now could save you substantial time and cost later trying to restore or save your business assets if things go bad.
If you're new to business see FinancePath's Business Resource Hub for more advice to help you make well-informed financial decisions.

Author:
Chris Collard
About: As a keen investor myself, my passion is to make sure you are investment ready when opportunity knocks
Connect via:
LinkedIn