3 effective ways to run your SMBs cash flow
Posted by Mark Attard on 28 February 2017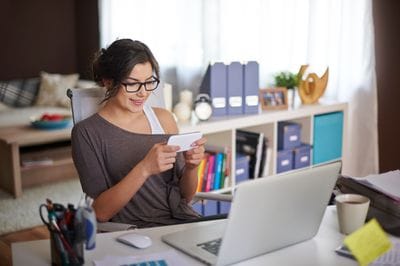 If you're a small business owner, here are a few simple steps worth taking to help keep your cash flow in check.
You've probably noticed small business owners are often tight on time. And you're not alone if just the thought of finance admin is enough to make your palms sweat.
To help get your cash flow in order giving you peace of mind as 2017 unfolds here are three easy ways to better manage your money.
1. Manage your cash flow online
Today, more than ever, technology is helping small business owners keep a better track of their finances. Not only do online tools such as FinancePath's Your Smart Money Tool allow you to record everything in one place, but many also give you the flexibility to check your banking anywhere at anytime.
Online finance tools are great for creating charts of inflows such as sales of your goods or services and outflows like accounts payable. This allows you to see any cash flow pitfalls or patterns that can be improved.
You can also use technology to schedule invoices and periodic payments including retainer packages and security deposits. And, the best part is, you can save on administration costs, freeing up your cash flow so that you can focus on what's important your customers.
2. Set smart targets
The key to setting smart cash flow targets is identifying your spending habits to help find which areas you can save in.
Once you know your transaction habits you can easily create and maintain a cash flow forecast.
Remember to focus on your cash flow and payment terms, not your profits margins. Once your cash flow is in order profits should follow.
3. Always include payment terms and invoice quickly
Without clear payment terms it can be difficult to keep track of your inflow because you don't know when a payment is overdue.
Whatever your payment terms 14 days or 30 days for example they should be spelled out and agreed to before any work begins.
To keep your cash flow going, invoice clients as soon as the work in completed. Remember it's often best to invoice via email as it will arrive immediately and you are left with a record of when it was sent.
The information in this article is intended to be of a general nature only and is subject to change.

Author:
Mark Attard
About: With more than 15-years experience in the finance and property industry, now it's time to grow our business even further. So that we can help you - no matter what stage of life you're at or where in Australia you live.
Connect via:
LinkedIn