15 easy ways to have a millionaire mindset
Posted by Chris Collard on 26 October 2016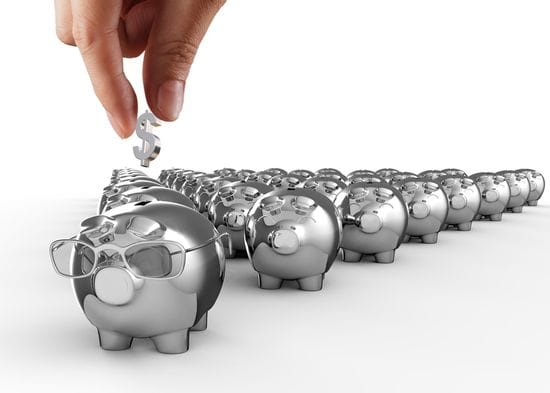 Here's how to start thinking like a millionaire and you don't need the exorbitant bank balance to do it!
Want to be one of the 234,000 odd people in Australia with a "high net worth" i.e. a millionaire?
According to global consultancy Capgemini's 20th annual World Wealth Report, there were 8000 more high net worth individuals in Australia in 2015, than in 2014. Largely thanks to low interest rates and more people investing in property.
Interestingly, the report also showed:
90 per cent of the world's millionaires are worth between $US1 million and $US5 million;
Nine per cent own between $US5 million and $US30 million; and
One per cent are worth more than $US30 million.
However, no matter if you have millions in the bank or not, nor what line of work you're in construction, education, finance, small business anyone can have a millionaire mindset.
In our experience of working with everyone from first home buyers, to investors, business owners, retirees and yes, millionaires it's the power of your money mindset that can make all the difference to how your set (and get) your financial goals.
So, here's a snap shot of the top 15 tips we think can help you develop a millionaire mindset.
TIP 1: Be in control of your money and take the time to really understand it. Remember, you can never stop learning about how to better manage your money.
TIP 2: Always be proactive rather than reactive when it comes to making financial decisions.
TIP 3: Look for opportunity as opposed to the just the obstacles.
TIP 4: Understand the value of your time. For example, many millionaires focus on their hourly rate rather than their overall salary.
TIP 5: Focus on your personal net worth, not just the net worth on your balance sheet.
TIP 6: Don't over spend after all, many millionaires are rich because they are good at keeping their money rather than spending it.
TIP 7: Make a budget and stick to it.
TIP 8: Don't waste money on fees why not schedule a quarterly or half-yearly check in with your lender, insurance providers and super fund to make sure you are not overpaying in fees. Better yet, have an expert lending consultant do it for you!
TIP 9: Look for side income streams. Perhaps there's a business venture or add-on, which could help you earn a passive income on the side.
TIP 10: Think about finding the best value rather than just the lowest price. Sometimes good quality is worth paying for up front because longevity outweighs a bargain that will need replacing sooner.
TIP 11: Review your money goals and financial plan following a major life event. Just got married or had a baby? We get it, sometimes life gets in the way, but try not to push your finances to the bottom of the list when things get busy.
TIP 12: Don't spend your money, invest it.
TIP 13: Remember wealth alone does not define you, in fact many millionaires have the opposite mindset.
TIP 14: Think big, there's no harm in setting a big financial goal and going after it. That's why we're here to help!
TIP 15: Don't give up after all, you are in control and if you work hard enough, you can achieve your financial dreams.

Author:
Chris Collard
About: As a keen investor myself, my passion is to make sure you are investment ready when opportunity knocks
Connect via:
LinkedIn