I Want To Upgrade My Home
What you ought to know about buying your next home.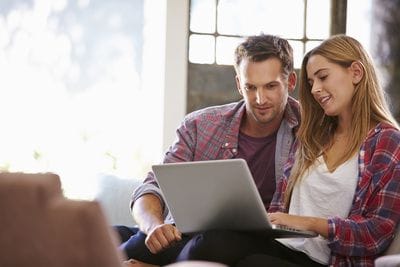 Meet Liz and Steve
After outgrowing their two-bedroom Victorian in Richmond, it's time for a family home with more room for the kids.
"We've always tried to pay extra off our mortgage and we're comfortable with our current income, so we're ready to move on.
As much as we love our suburb, we need a bigger backyard a second living space for our pre-teen kids would be a bonus."
But, we love our annual family holiday in Fiji and don't want to give it up!"
What they need
Liz and Steve already have a loan with one of the big four banks, and after eight years in their first home they've built up more than $300K in equity. They are at an important stage of their life trying to balance the desire to maintain their current lifestyle and continue to grow their wealth. They need some direction and advice to understand what is a priority, and be stepped through all the options available to them.
How FinancePath can help
Firstly, we'll help Liz and Steve work out if they can afford to hold on to their current property. Perhaps they don't have to buy and sell. Alternatively, they may be better off renovating rather than buying again.
Our mortgage calculator is a great place to start when considering how much you can borrow to upgrade your home.
Liz and Steve also have access to our property reports to help them make a smart financial decision for their next stage of life.
Home Value Report
Know the value of your home before you make your next move.