Get the right Loan for your new home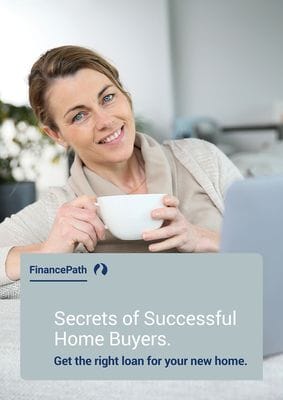 Whether you're a home buyer or investor looking at buying a house, this could be the most important eBook you ever read.

Home buyers are often faced with many stressful decisions. For example, you have to find and negotiate for the right property. But you're also faced with a plethora of lenders and home loan products to choose from.How do you know you've picked one that won't completely wipe out your cash flow? We'll tell you.
Secrets of Successful Home Buyers is a practical guide to buying a house. It outlines the pros and cons of different loan types, and offers worksheets to help you avoid some of the most common home buyer mistakes.
Plus, you'll learn how to research the market and secure your finance, the ins and outs of negotiating your property purchase, and how to make sure your final settlement is a successful achievement.
If you're like most home buyers, you just want peace of mind knowing you've got the right home and mortgage to suit your needs. That's why we outline the benefits of using a Mortgage Manager to secure your loan, rather than a mainstream lender.
Here's more of what this eBook covers:
Tips for saving your deposit
The latest government incentives
Interest rates and your mortgage
Lenders mortgage insurance
Loan types
Buying skills
Purchase/moving checklist
How to protect your biggest asset
Secrets of Successful Home Buyers Form