How to deal with financial stress
Posted by Mark Attard on 13 October 2016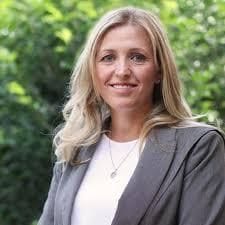 It's no secret that financial stress is a common cause of anxiety and even depression in Australia. As part of Mental Health Week from October 9 to 15, 2016, FinancePath is focusing on how to avoid financial stress and if you are currently under financial pressure how to deal with it.
Mark Attard, FinancePath managing director speaks with Jacqui Whiteford - Professional Leadership and Culture Change Coach and Mentor about:
Her personal experience with overcoming financial stress;
How to understanding your net worth on the balance sheet AND your personal value;
The importance of Realising, Reframing and Recreating your financial position; And more.
Take the first step to dealing with financial stress and download Values, Beliefs and You
P.S. Check out FinancePath's comprehensive list of free digital resources for reducing debt, helping you make more informed financial decisions.

Author:
Mark Attard
About: With more than 15-years experience in the finance and property industry, now it's time to grow our business even further. So that we can help you - no matter what stage of life you're at or where in Australia you live.
Connect via:
LinkedIn