Holiday Saving Tips
Posted by Chris Collard on 1 November 2016
Saving for the holiday season
Firstly, a holiday budget should include ALL your expenses. Often the biggest holiday spending culprits aren't just the gifts you put under the tree, there are also the annual get-togethers with friends, tickets for raffles around the office to support local charities, teacher gifts, the office Secret Santa - the list goes on.
Here are five ways to have a great holiday season on a budget: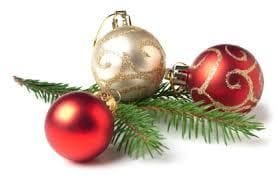 Make a list
Make a list of who you have to shop for and ask yourself if you're really expected to buy a gift for them or spend as much as you did last year. Would a handmade gift or an invite over for dinner mean just as much? Sometimes a hand-written note to the teacher about what your child likes in the class means just as much as another notepad or coffee mug. Consider cutting back on gifts to extended family and invite them for dinner in the New Year. Another way to get more for your money is to coordinate a group gift for someone you want to buy for.
Plan out all the events and activities
Get out your calendar and make a list of all your holiday events. After writing them out and adding up their costs, you may want to reconsider some RSVPs and create a budget for the rest.
Don't forget your favourite charities
Part of holiday giving includes helping out those who can't afford a table decked out with all the trimmings and a tree surrounded by presents. Make sure to include an item in your budget for donating to charities - and be sure to get a tax receipt!
Don't blow your budget
Budgeting for all the holiday baking, appetizers, and treats can eat up a huge amount of your budget. When someone asks what they can bring, take them up on their offer to help.
Track your spending
Using
Your Smart Money Tool
you can plan your spend and track it so you stay focused on your goals. That way you'll have a memorable - and financially stress-free - holiday season.

Author:
Chris Collard
About: As a keen investor myself, my passion is to make sure you are investment ready when opportunity knocks
Connect via:
LinkedIn